VISUAL ATTRACTION
What does not catch the eye, often goes unseen.
So catch it before it wanders somewhere else.
ACTIVE ENGAGEMENT
Sometimes you forget what you see
but you seldom forget what you see and do.
DIGITAL AND PRINT DELIVERY
Some like to hold it in their hands, others like to have it on a screen.
I like to have them both.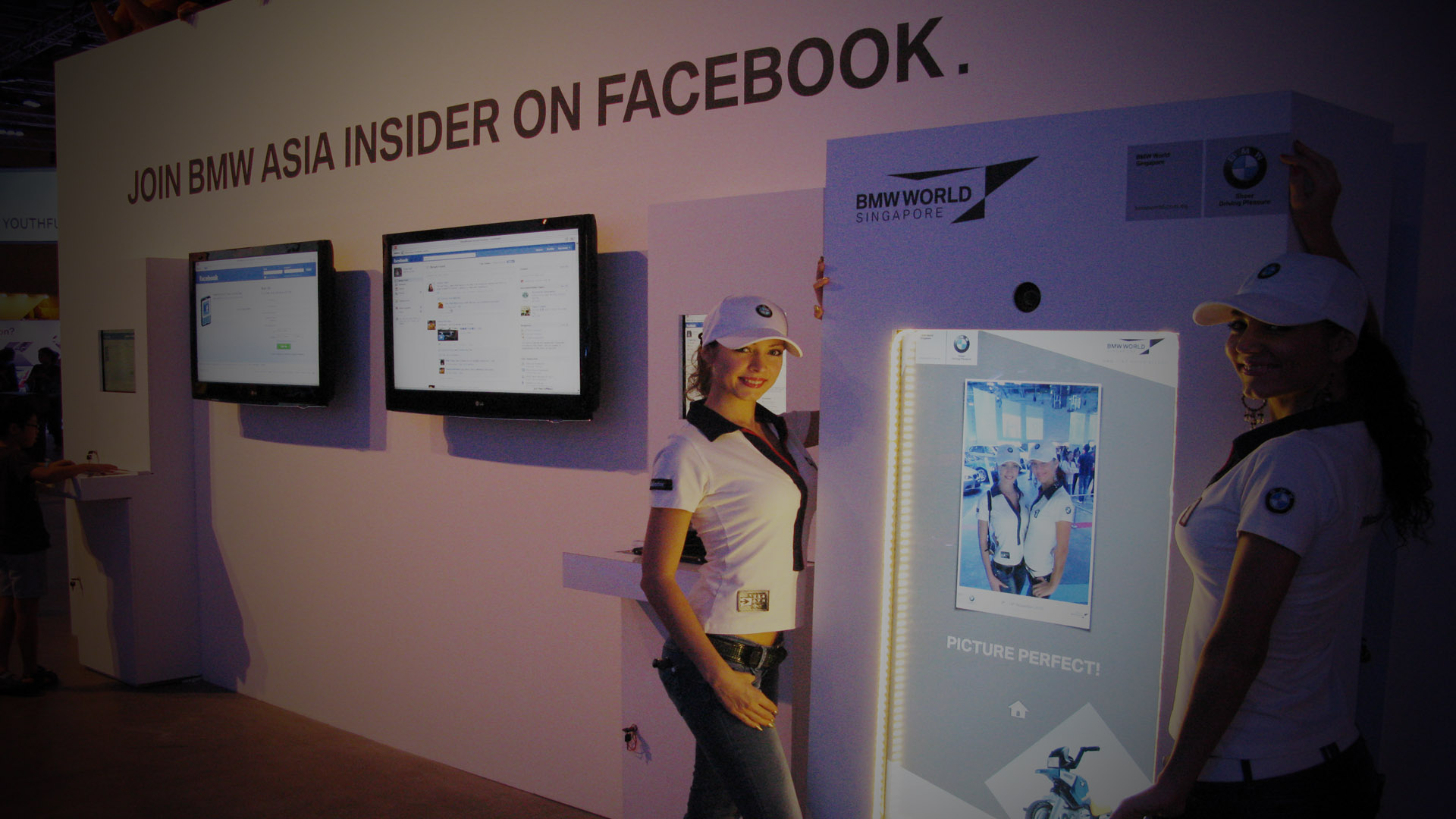 SOCIAL CONNECTIONS
Getting you connected is what we do, staying connected is up to you.

Facebook Integration
Real-time automated upload to your Facebook album. Enhance and harness your social media traffic for greater mindshare and exposure.

See social media feeds "Live" and photo slideshows on the screens or projectors.

Media Options
Loop a campaign advertisement or videos, run a slideshow of digital posters and promo call outs, or simply just have a mix of everything.
Custom prints, slideshow projections with Facebook, Twitter, Whatsapp and Instagram feeds. Engage your audience in real-time!
Branding
Our branding options includes full exterior "skinning", design templates and user interfaces aligning to your brand and campaign theme.
Print Media
Beauty comes in all shapes and sizes so do our prints. Our photo sizes range from 5R, 4R, credit card, strip, polaroid and more.

Full Customisation
Need something really different? Custom structures, displays, features add-ons, alternate media delivery options and more.