Infiniti: SMPB/SPS
Infiniti F1 2016 Showcase @ Paragon, Singapore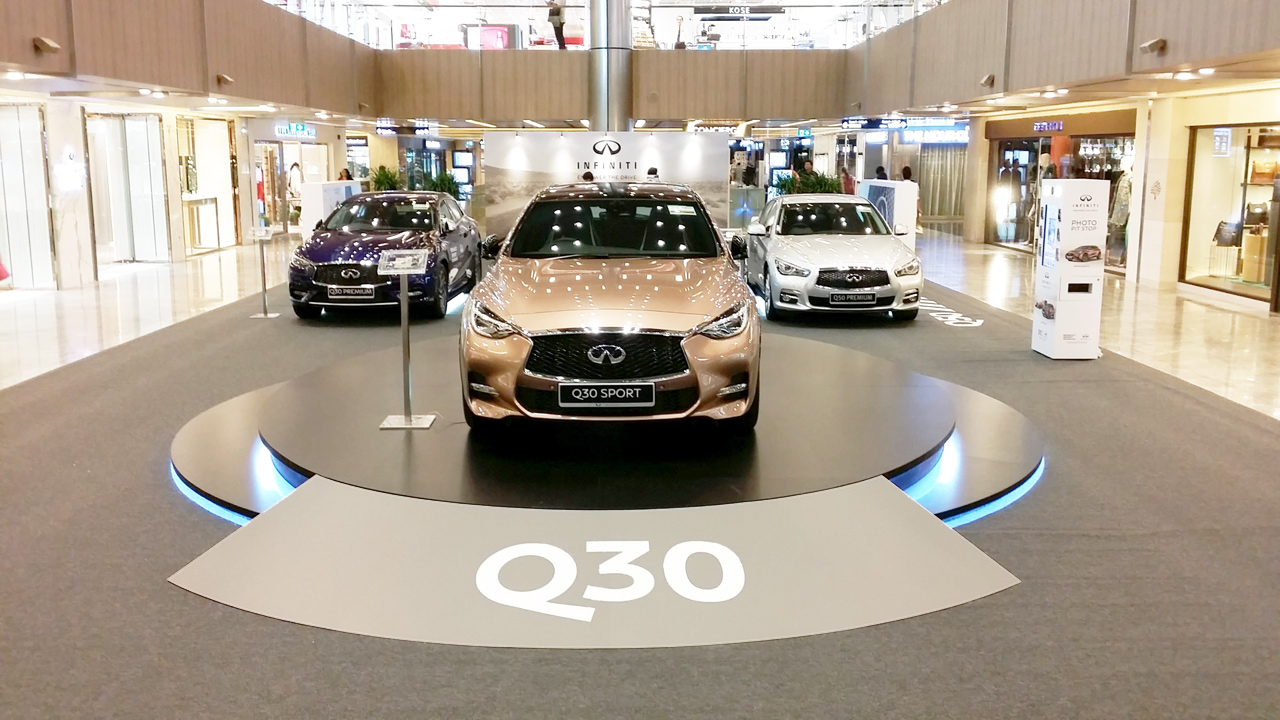 Infiniti offered the chance for visitors to its F1 showcase at Paragon mall to immerse themselves in the thrills of shopping privileges and the racing season atmosphere for the Singapore Formula 1 night race.
Visitors got the chance to view the latest automobile models and offers on display, take an exhilarating drive in the Infiniti Renault F1™ simulator and score a chance to catch a glimpse of Infiniti Renault Racing driver, Jolyon Palmer, as he made his special second appearance at the Paragon Main Atrium.
In addition to providing a social media photo booth (SMPB) for photo-taking and print outs with Facebook posting, guests could also take hash-tagged photos on their own mobile devices and receive a special print out through a social print station (SPS) during the entire event.
Infiniti Social Media Photo Booth & Social Print Station