Renault: Selfie Wefie Photo Booth
SGP F1 2014 Showcase @ Vivocity, Singapore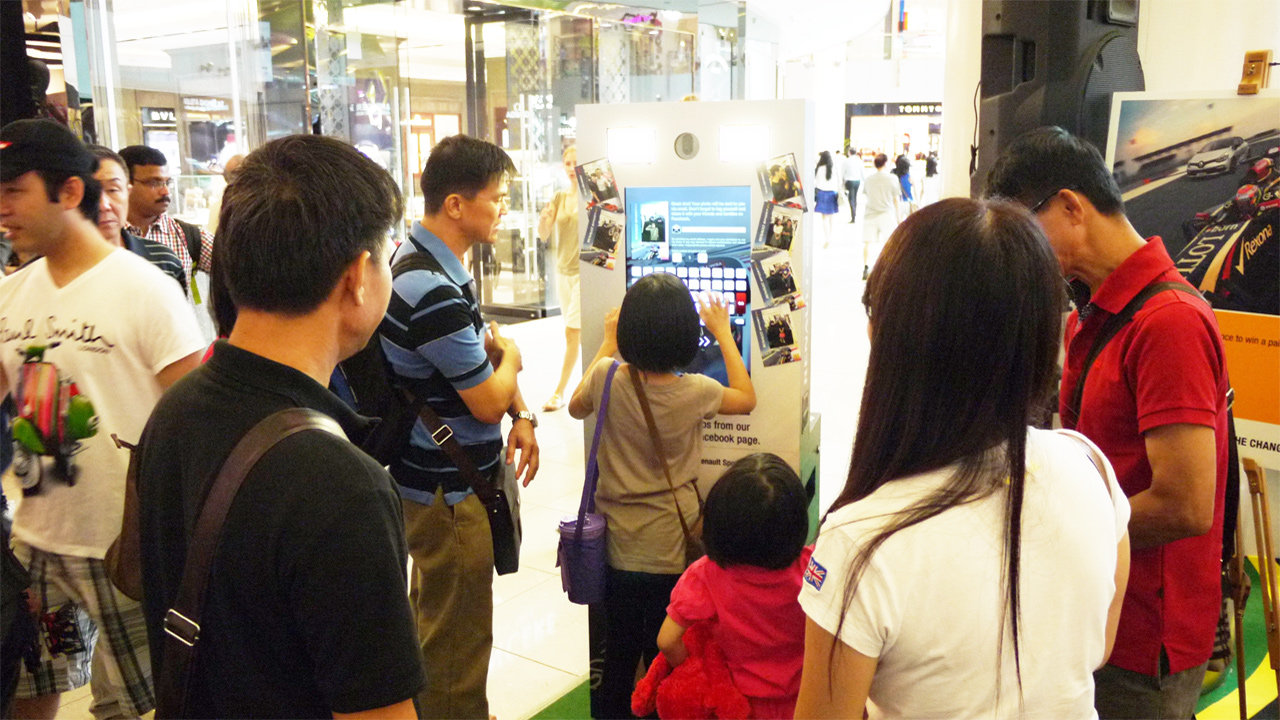 To celebrate being one of the largest engine suppliers for F1 this year, Wearnes Automotive held their annual Renault Sport F1 Showcase at VivoCity. With displays that included simulators, the futuristic #Twizy, phototainment and guest stars, the event entertained the public through the grand prix week.
Midway through the show, Daniil Kyvat, Scuderia Toro Rosso's F1 team driver, graced the event to unveil the new Renault Captur – Renault's first urban crossover vehicle. Daniil also entertained fans with a photo and autograph session coupled with a friendly race on the F1 simulator.
This year's photo booth activities included custom photos based on both the Lotus F1 prototype car, the Captur, and also social media photos for the public. Visitors could pose with the respective cars from each photo booth, or post pictures themselves in order to receive instant photo prints and the ability to share them instantly on social media.
The photo booth results were outstanding, beating out even the previous year's deployment. Over the course of the 5 day event over 9,000 photos were processed and printed in total – at an average rate of over 1 photo every 30 seconds!
Passion for life!
Takeashot Photobooth
http://takeashotasia.com/
Renault Social Media Photo Booth