Singapore Youth Festival 2016 Social Media Photo Booth
SYF 2016 Celebrations @ Esplanade Festival Corner, Esplanade Theatre Singapore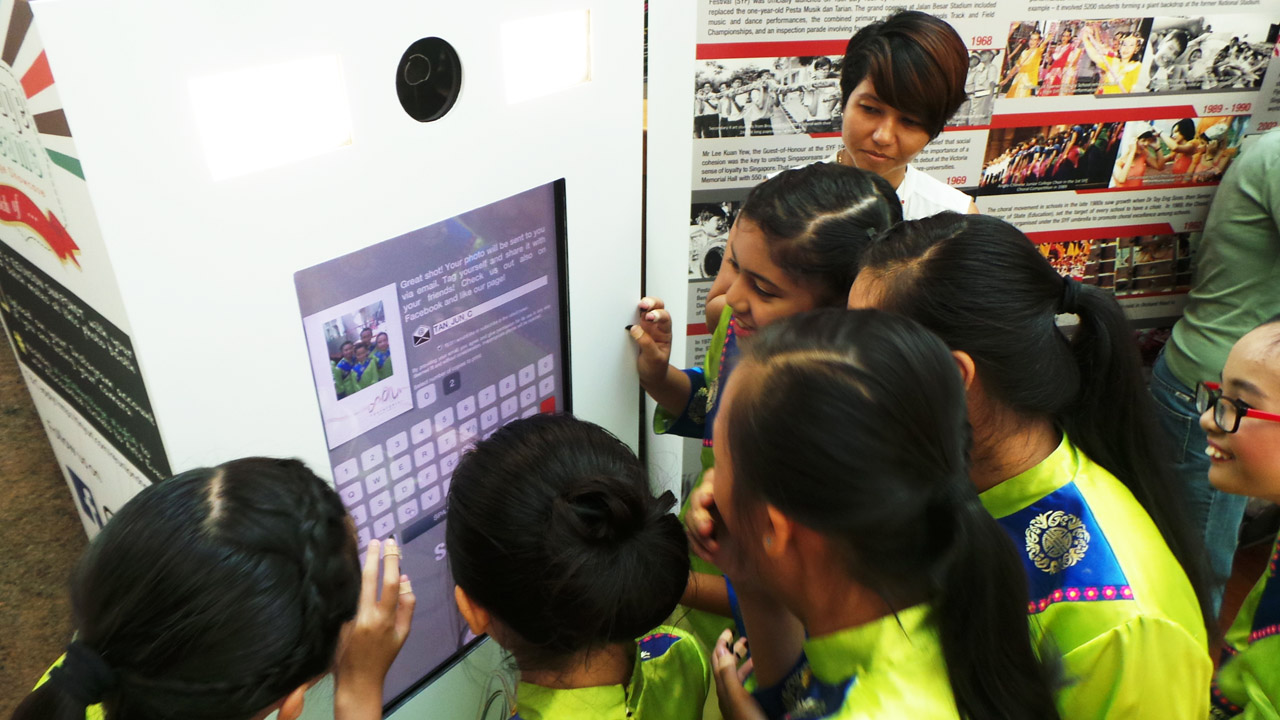 The Singapore Youth Festival (SYF) marked its 50th anniversary with YOUTHforia, a meaningful and vibrant celebration of both the SYF's heritage and the vitality of youths who create the future, consisting of celebrations spanning two weekends across Singapore.
For the Esplanade theatre wing of the celebrations, events included the SYF 2016 opening and closing concerts, performances and public activities. At the Esplande Festival Corner, the SYF's heritage and 50-year history was displayed in a heritage showcase complete with exhibits, a social media photo booth and a social wall.
Over the festivities, the entire Theatres on the Bay area became a giant stage for Singapore's youth, as they celebrated half a century of the Singapore Youth Festival. Our hash tag printing was activated to take and print photos for the various participants and members of the public to capture special moments across the large event venue.
Singapore Youth Festival 2016 Social Media Photo Booth